Back to Posts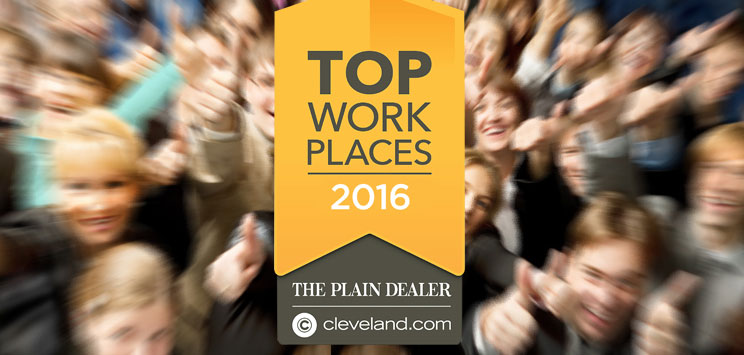 NLC Loans Designated Among Cleveland's Top Workplaces Again in 2016
By
INDEPENDENCE, OH: Nations Lending Corporation is proud to announce its designation as one of the Cleveland Plain Dealer and Cleveland.com's Top Workplaces for 2016. This is the fourth time the company has received the designation. 
"We are honored to once again be named as a Top Work Place," said Nations Lending Corporation's CEO, Jeremy Sopko. "Our success as a company is attributed to our amazing staff." 
The corporate headquarters, which is located in Independence, is home to more than one-third of the company's nearly 900 employees. The remainder of the employees either work remotely or at any of the company's nearly 50 branches located throughout the United States. 
All company employees have access to a competitive benefits package, which includes affordable healthcare options, life insurance, paid time off, and retirement accounts. 
Nations Lending Corporation's Chief Administrative Officer, Cheryl Lieber, said that the company's staff has nearly doubled in the last 18 months. Every department within the company–from sales to human resources to marketing to information technology and more–has experienced tremendous growth during this time, and the company still continues to grow. 
"We believe our growth is not just from our great leadership, but also our strong employees that are here every day to make this company succeed and take us to the next level," said Lieber. 
Sopko agreed with Lieber's sentiments.
"We are thankful for our employees each and every day," he said.
The company thanked the team for their hard work and celebrated their Top Workplace designation for 2016 with a company luncheon for all corporate employees.  

Nations Lending Corporation continues to look for local talent to join its growing team. Those who are interested in exploring open opportunities can apply online. 
---